Alberto and I have a long Chicago history. I met Alberto not long after I arrived in town. We used to work together as RAs while going to school, and we got to be roommates! Back then he was focused on art therapy, but he was already performing around the city. Alberto had a whole room full of fabrics and other costume materials, which has since transformed into his infamous glamour pile. For Halloween one year, I decided rather last minute that I wanted to be Cleopatra, and poof—in mere minutes he'd whipped me up the perfect collar. It's probably no surprise to anyone who knows him that he has always been amazing.
One day, I went to visit him with an apple pie and while I was there we talked about this project I had in mind. He encouraged me to start it immediately. That idea has since turned into this website. I can't help but credit this project's conceptual beginning to Alberto and his enthusiastic support.
Since school, he has become the hairy chested heartthrob known as Mister Junior. He is a highly accoladed queer performer, and his beautiful soul needs very little affirmation from me but I, like many others, absolutely love him. One day a couple of months ago ITAK got to have him to ourselves for a couple of hours!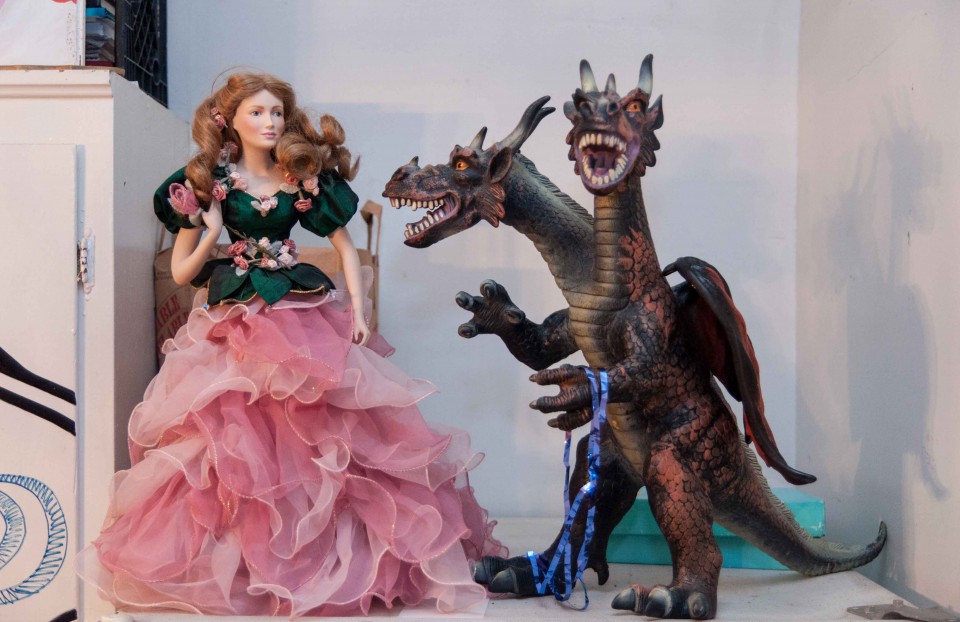 Alberto refers to his home as The Living Studio, and there is evidence all around that it is open to his friends often. A list of B alternatives for the end of BYOB is written on the refrigerator, and curious paintings adorn the walls, left over from a house painting party. The Living Studio is now host to queer film screenings that Alberto hosts with his wonderfully talented roommate Kiam. No doubt this is a creative place. Of course, the kitchen was our focus. It was a hodgepodge of cabinets and storage full of CSA veggies or a grocery run from nearby favorite Meztisoy.
We began our cooking adventures with what Alberto called an Asian-Mexican fusion tostada, and we ended with the most amazing baked brie concoction my taste buds have ever had the pleasure of rubbing against. Click below for recipes!
[button color='yellow' url='http://insidetheartistskitchen.com/blog/category/mister-junior/' target='_self'] Get the Recipes! [/button]